Hey, everyone, I am one of a big fan of the skateboard. Almost all young people love to skateboard. I think you also love skateboard, yes? I guess you find an easy tutorial on how to draw a skateboard.
Don't worry guys, I draw more thane 100+ of the skateboard. So you are in the right place for your lease. I don't know your drawing skill level. But I can assume you're a beginner or intermediate student.
So I am decided shear my skateboard drawing experience as easy as possible form tutorials. How to draw skateboard tutorials I made some few easy stapes. This, not the only tutorial. it has put in my 100+ skateboard drawing experience and guides for my all beginners student.
Why you follow this artical for skateboard drawing, bease you know how you can draw a perfectly error free drawing some of best quick steps. during 100 of skateboard drawing i am founding best tacknick for perfect drawing even beganeer can eisy follow this stack.
Requirements:
my, all reader during this drawing I am using some drawing tools. because we are focusing on this tutorial. please collected all of this in the list I am showing below.
Pencil (I'm using doms neon HB/2 pencil)
white paper
eraser
scale
compass
marker
sketch pen
this tutorial focuses on all students so I required all of these tools. but you have some expired in drawing filed then you can draw skateboard only using marker and sketch pen. So everyone assumed we collected all of these drawing tools. Now, let's go drawing steps.
Step-by-Step guides for Skateboard Drawing
hey guys lets draw. follow all steps you able to draw skateboard drawing.
Step1:
In this step we will draw a straight line. Then you have to draw two circles on the upper side of the straight line with maintain some distance between two circles. Then we have draw two more small circles inside those two big circle.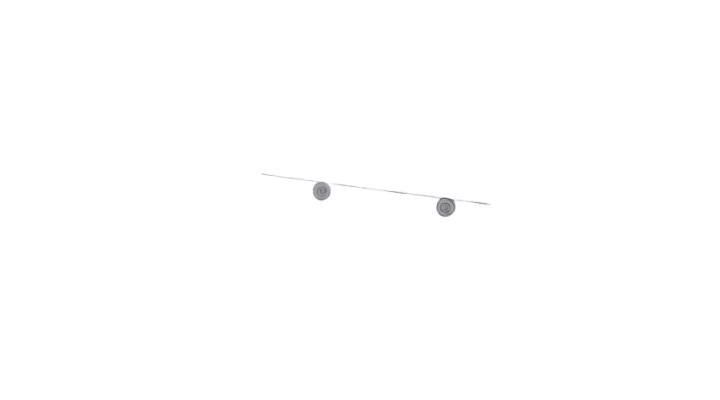 Step 2:
Now we need to draw a straight line by touching the two sides of the skateboard wheels. Draw another straight line with maintain some distance.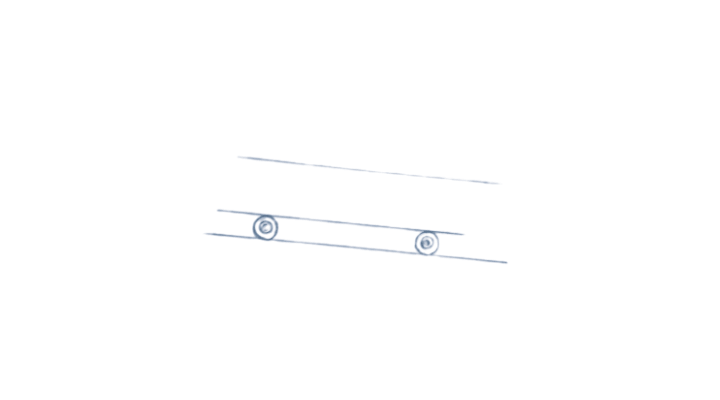 Step 3:
In this step we will joint those two straight line by the curve lines. Now we need to draw the first curve line on the one side of the skateboard. Then we will draw another curve line on the other side of the skateboard.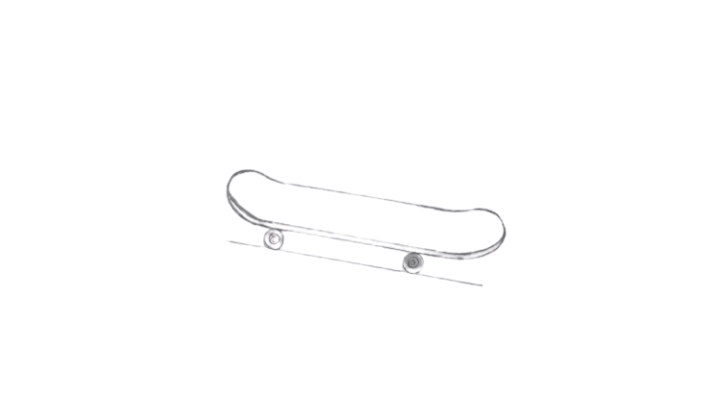 Step 4:
So guys our skateboard diagram is complete. I decided we would draw the skateboard like a chess board. So we need a few more lines on the skateboard. Now we are drawing some parallel lines on the skateboard. Then we draw some intersecting lines.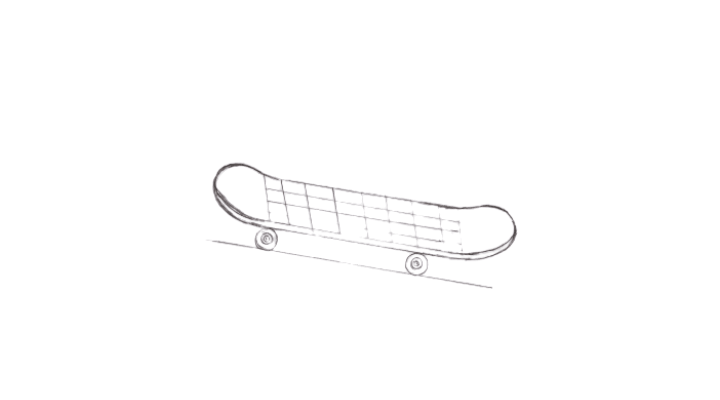 Step 5:
Our middle portion of the skateboard chess diagram is complete. Now we draw two end portion chess diagrams. Draw some inclined parallel straight line. Then draw some 90 degree straight lines.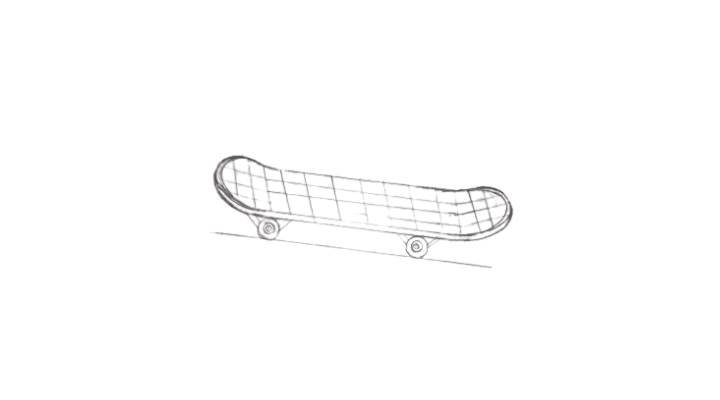 Step 6:
In these steps we draw all outline by marker pen. Then removed all pencil line by eraser. This step we completed our outline of the skateboard.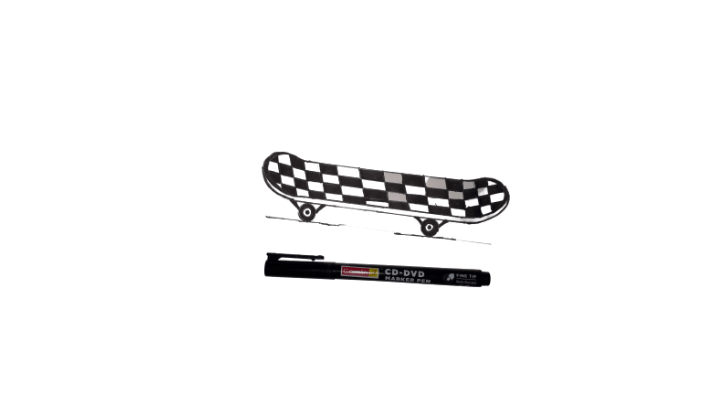 Step 7:
We fill up some box by black marker pen. Then some boxes left by white space. Two curve side skateboards fill black marker pen. You can follow my image. Then we sketch the skateboard and finished our work.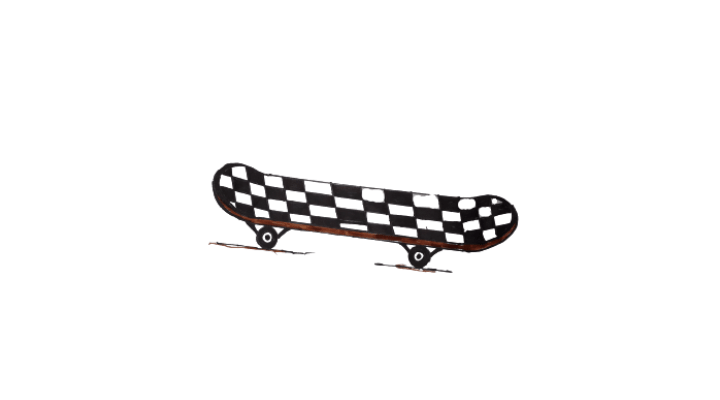 My suggestions you can read this post :
Conclusions :
Through this article I have shown you how to draw a skateboard to look like a chessboard. Let us know if you like this tutorial. And if we make a mistake, please let us know. Thanks for reading this post. Last but not least, don't forget to share this post.