In this fish drawing tutorial, I draw a realistic fish step by step. In these best guides on how to draw a fish tutorial for a new artist. You were shown drawing pencil sketch fish.
Art Supplies
Paper or sketchbook
2B or HB Pencil
Eraser
Pencil sharpener
Required Times
20 minutes
How to Draw Marlin Fish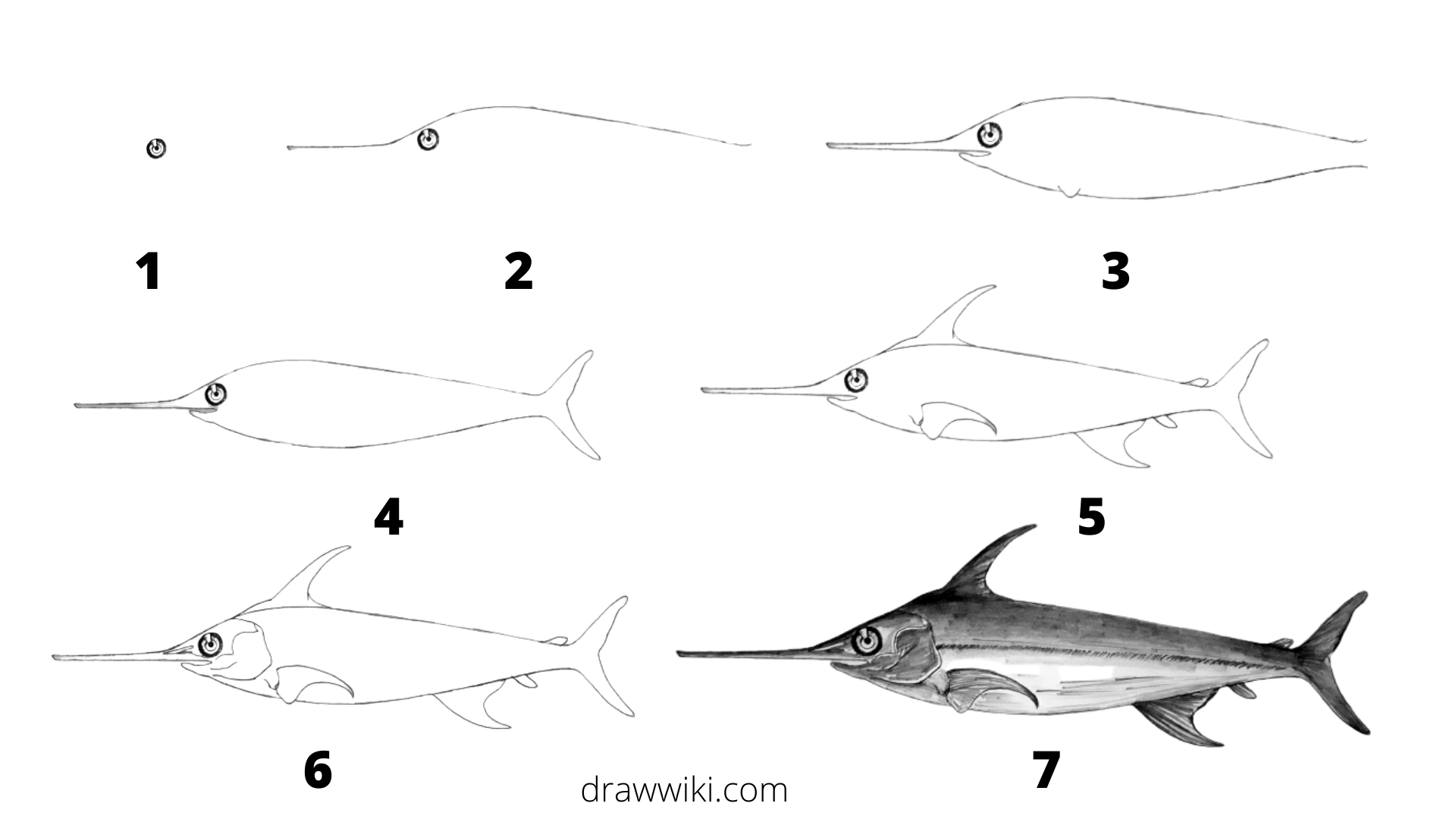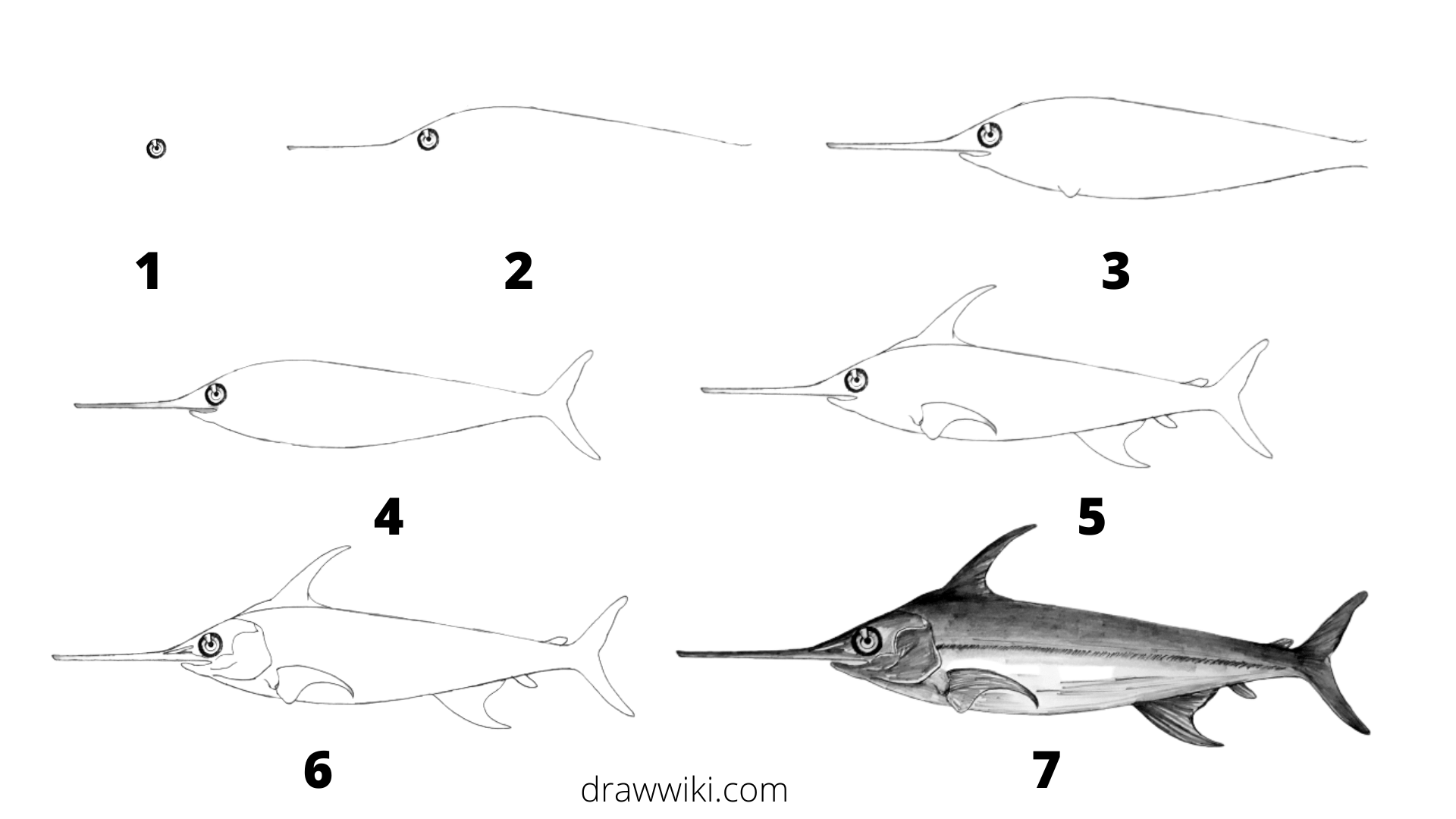 Step-1: Draw the fish eye
Draw a small circle then fill this circle with dark 4B or 6B pencils. Next, draw three circles and fill the outer two circles with a dark pencil similar to the first one.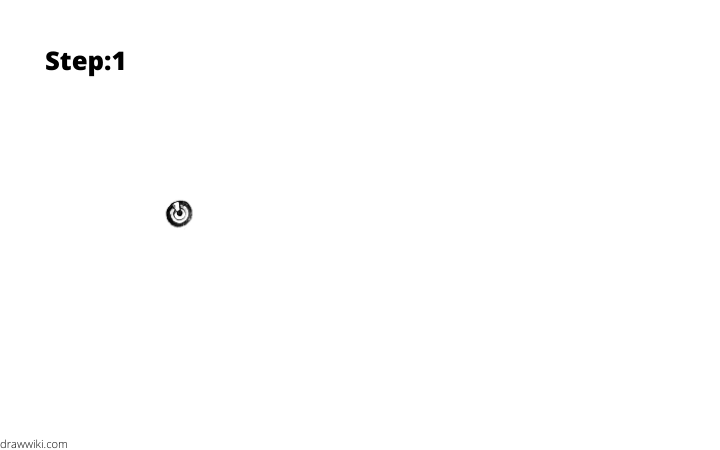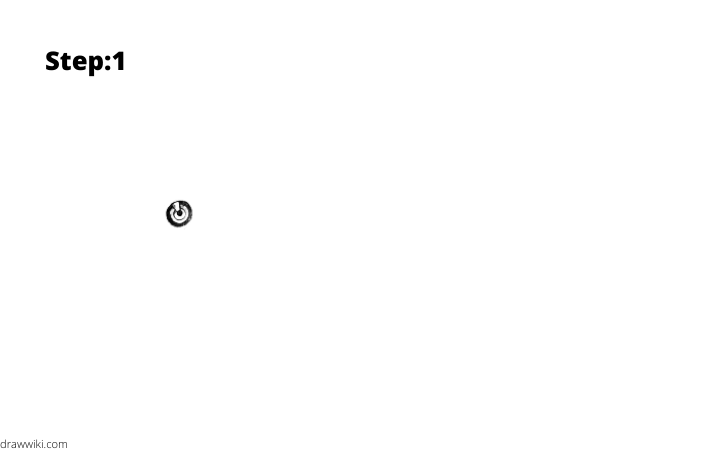 Step-2: Draw the fish upper outline
First, draw a straight line then draws a curved line similar to my drawing.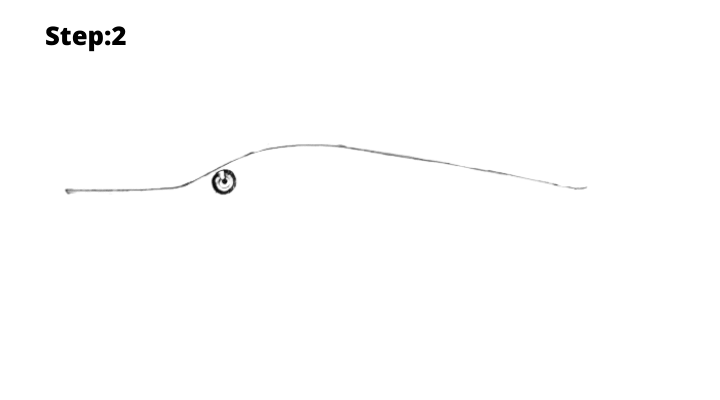 Step-3: Draw the fish lower outline
Now draw the lower part of the fish.
Step-4: Draw the fish Tail
Now we draw fish-tail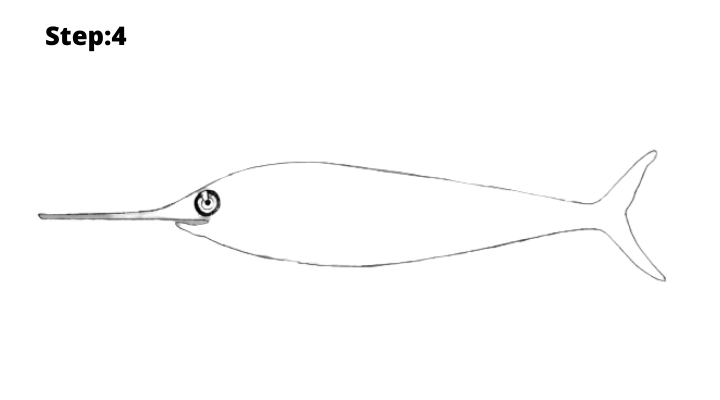 Step-5: Draw the fish fin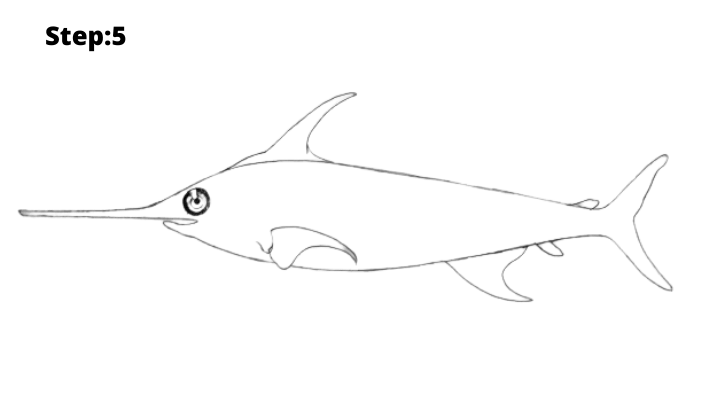 Step-6: Draw the fish gill cover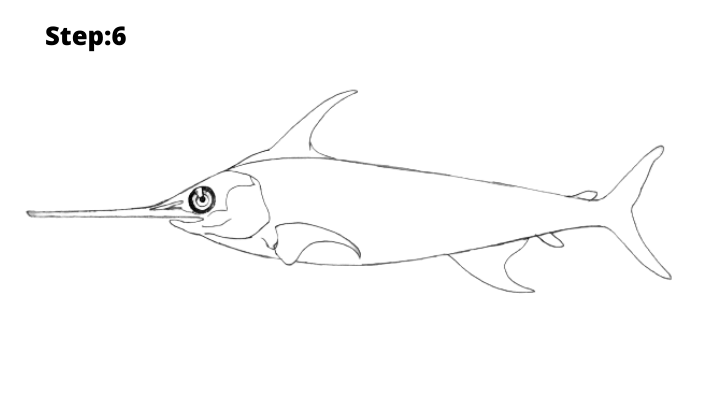 Step-7: Draw the fish shading
Learn more drawing: