If you want to learn a Realistic Poppy Flower drawing step by step. Then you are in the right place. Because here I am showing a tutorial on how to draw a poppy flower with 17 easy steps.
All is very easy to draw a poppy flower. So it's the best Realistic Poppy Flower drawing tutorials for beginners. I made this art guide by 2B, HB, 4B pencil.
Art Supplies
Paper or sketchbook
2B or HB Pencil
Eraser
pencil sharpener
Required Times
20 min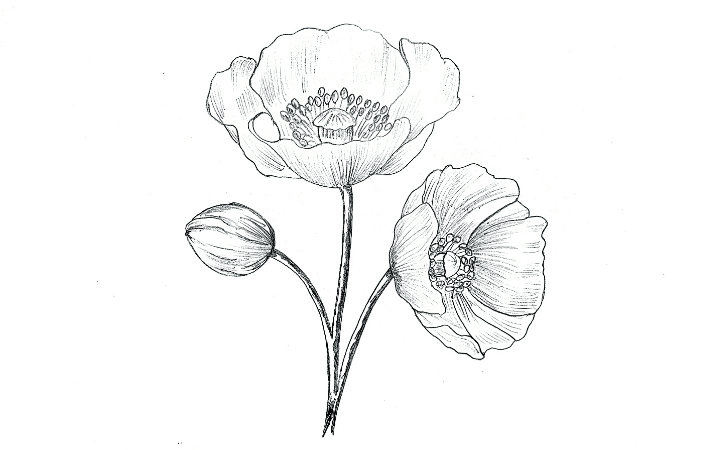 All Steps in One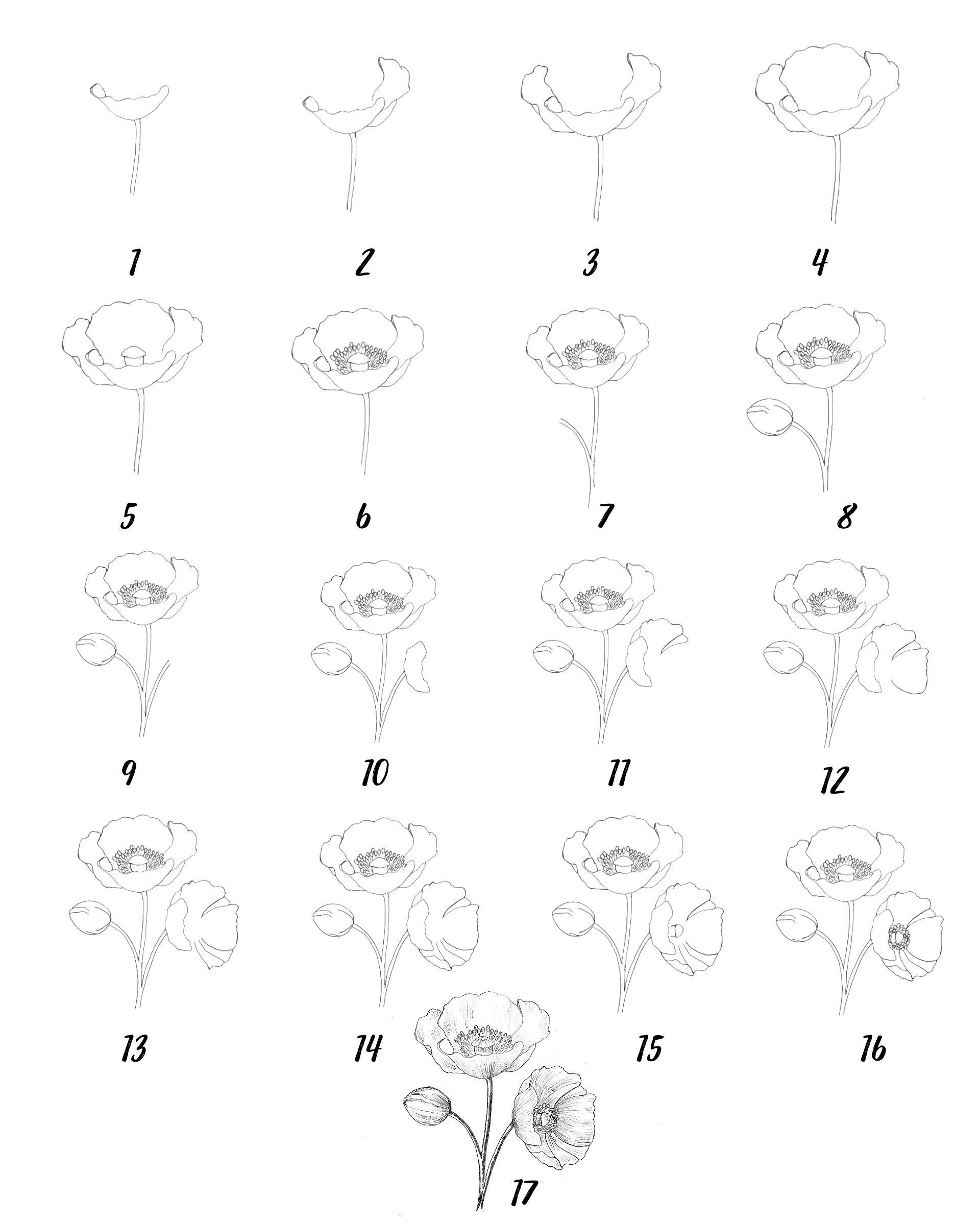 How to draw poppy flower step by step
Before we starting one thing you also remember. First, we starting our drawing very lightly with a soft pencil. I am using 2B pencils. You can use this pencil. For better visibility, I draw dark.
Step 1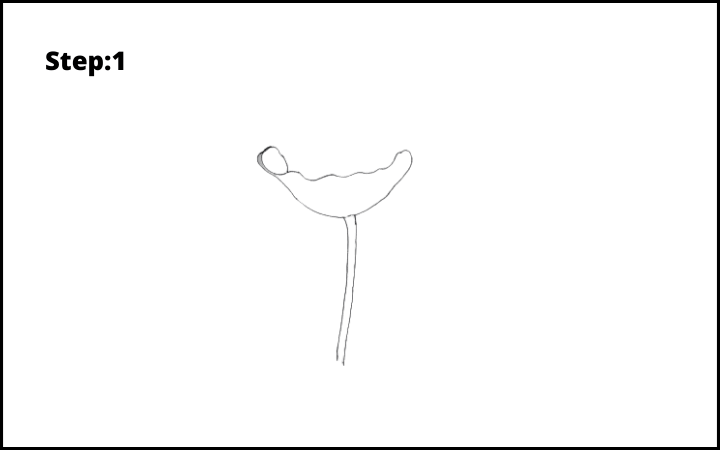 Step 2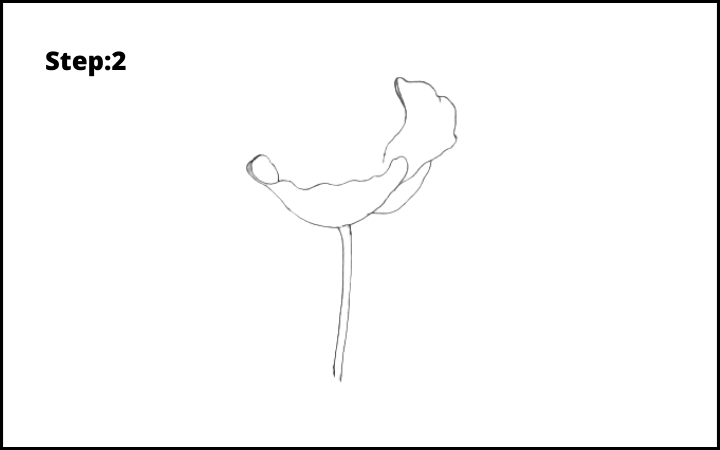 Step 3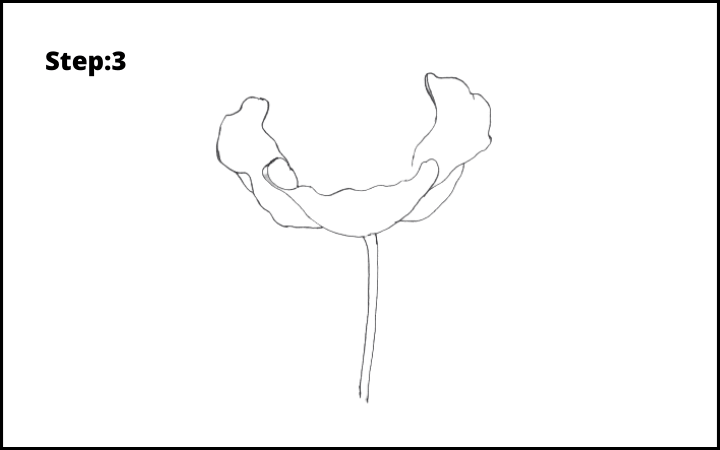 Step 4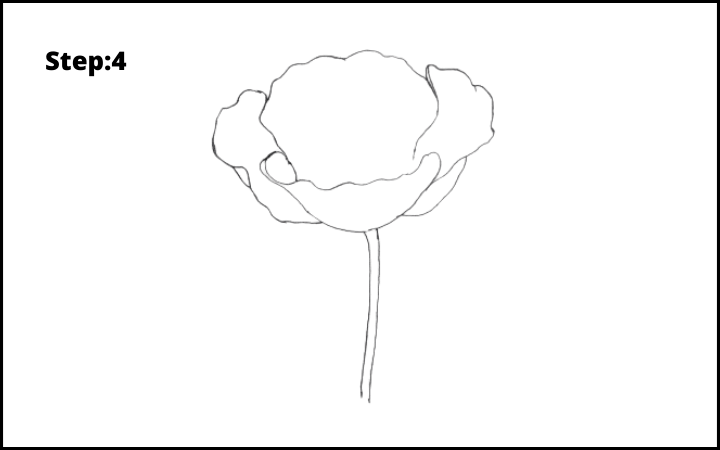 Step 5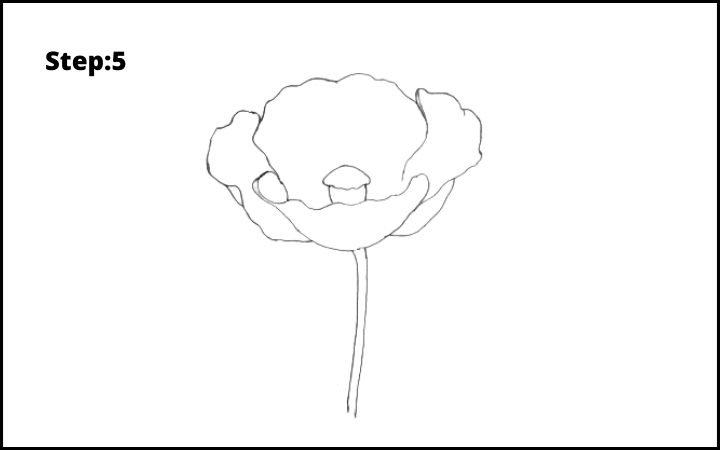 Step 6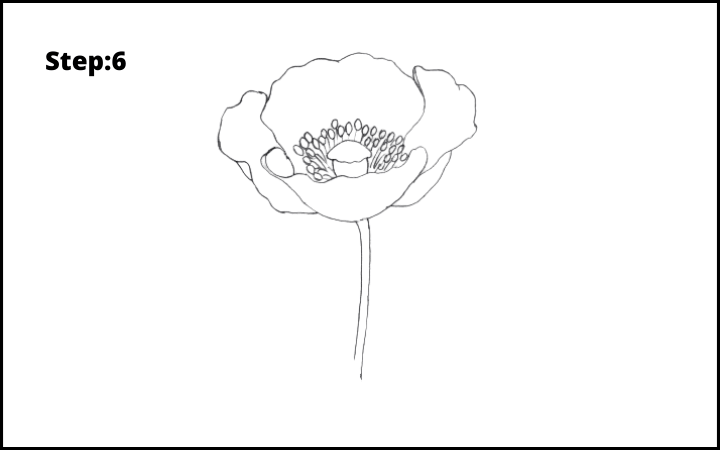 Step 7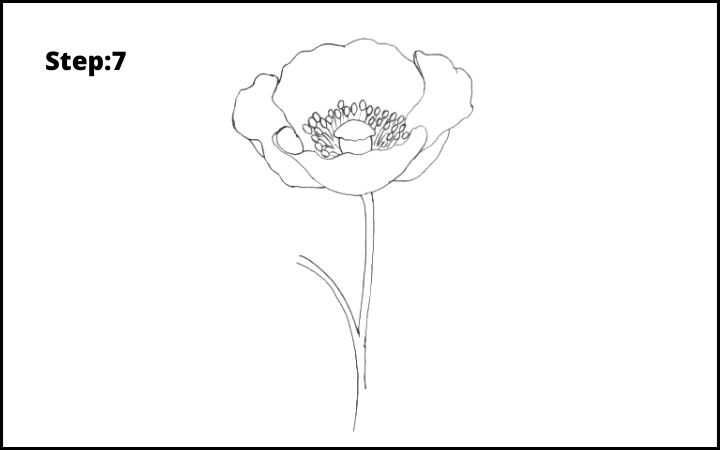 Step 8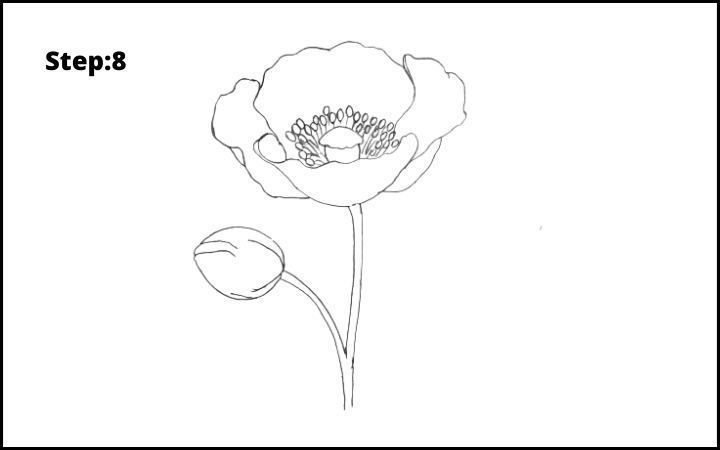 Step 9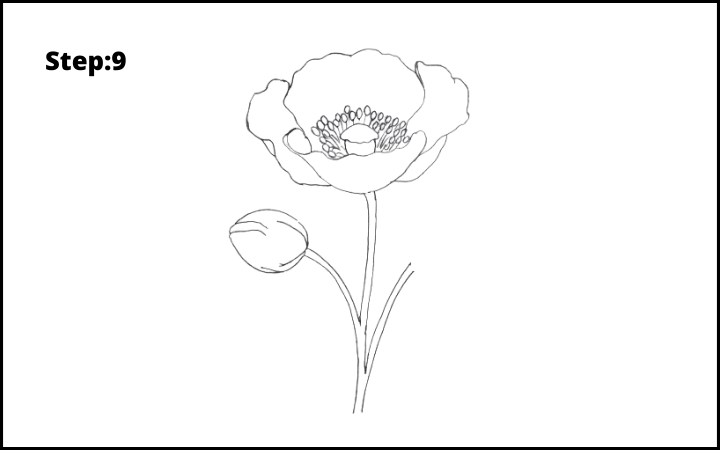 Step 10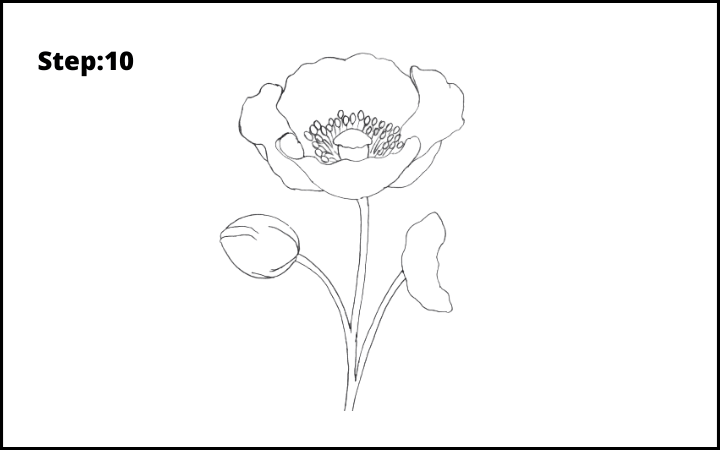 Step 11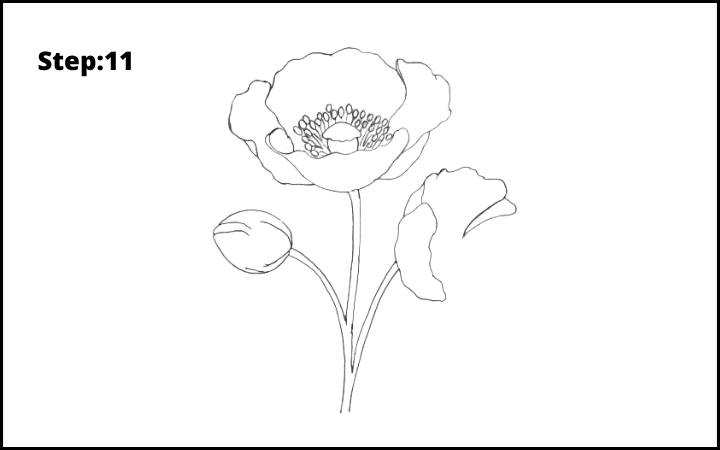 Step 12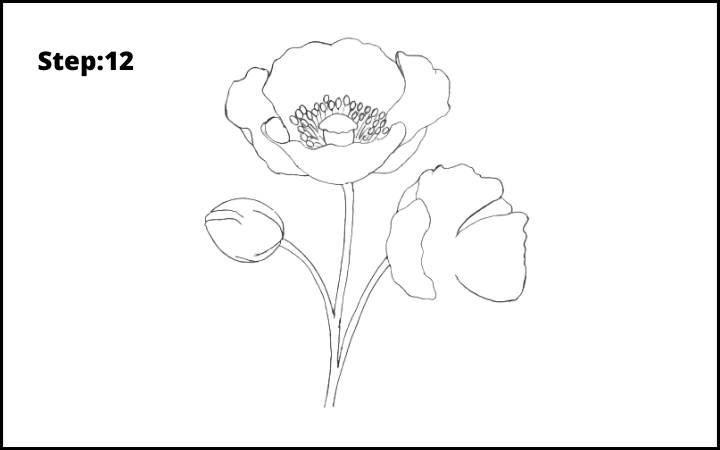 Step 13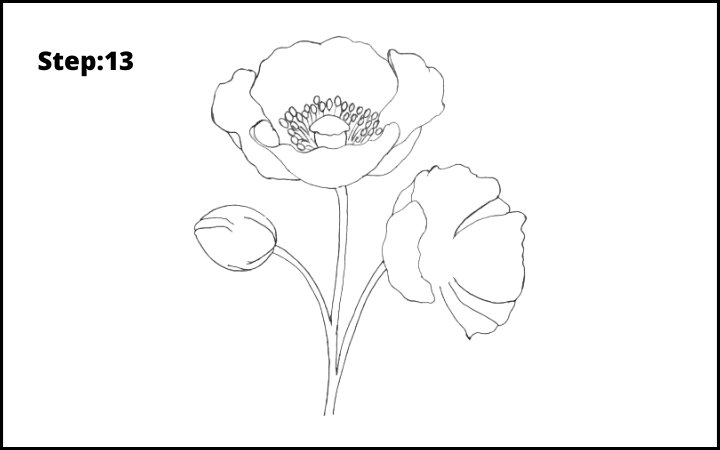 Step 14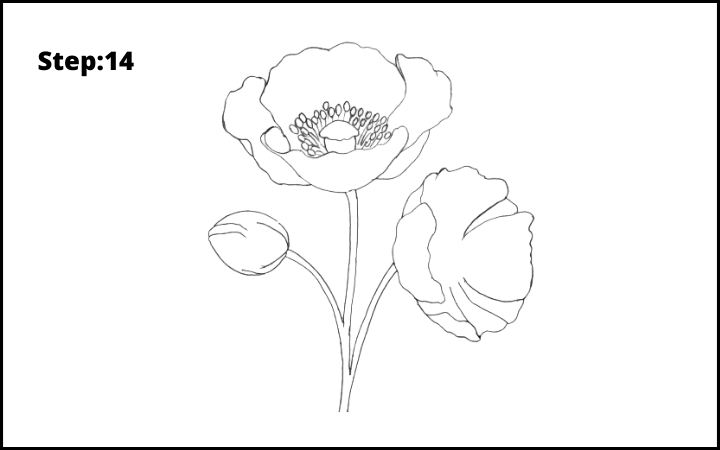 Step 15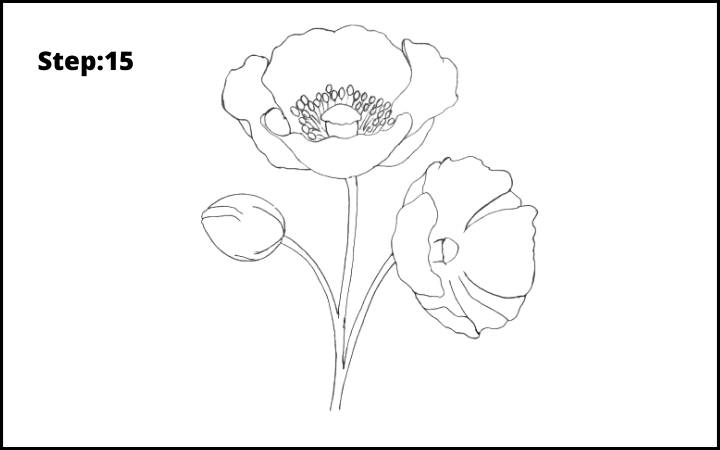 Step 16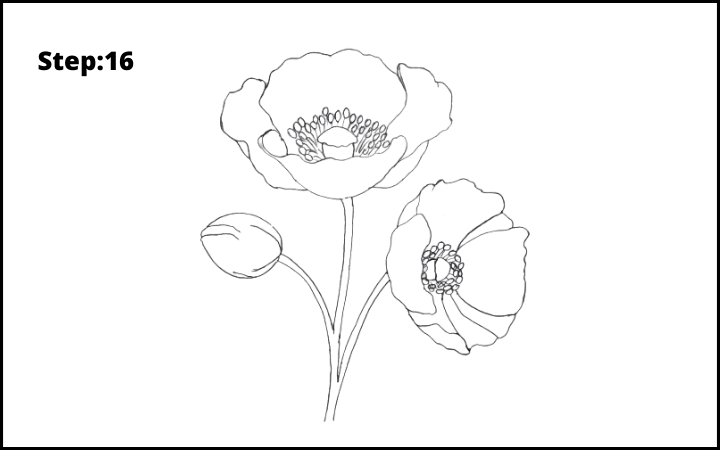 Step 17